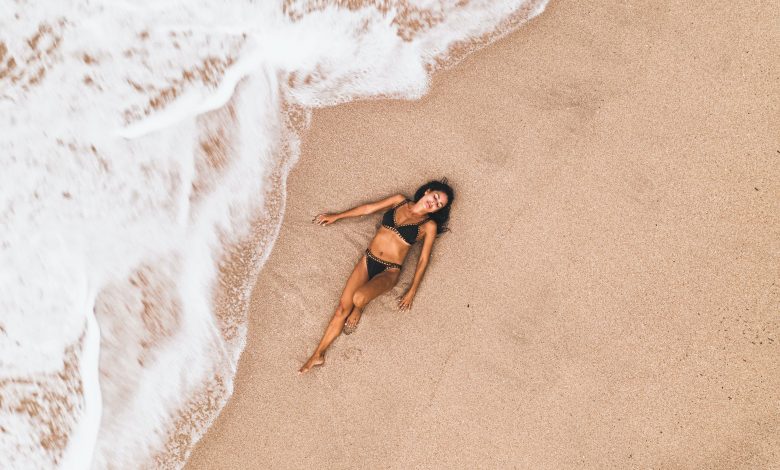 The saline aroma of salt in the air, the relaxing murmur of waves, the delicate pinch of sand whipped up by the light breeze: there's something about a decent beach that enlivens the senses. A favorite beach is like a favorite poem: it's unique, significant, and makes our hearts sing, and we're dreaming of days spent wriggling our toes in the sand and wallowing in salty water now more than ever.
Instead of the conventional sandy sites packed with sun umbrellas and throngs of tourists, we've sought out locations that may need a little more effort, but are nevertheless breathtakingly beautiful and often devoid of crowds. These are the best beaches in the globe, ranging from the most beautiful beaches in Europe to far-flung lengths in Asia, Africa, and beyond.
1. Benguerra Island, Bazaruto Archipelago, Mozambique
Benguerra, located in the protected Bazaruto Archipelago off the coast of southern Mozambique, is a site where sandbars gleam like nacre and lanky flamingos carefully navigate the waterways. The beautiful sand here is bordered by a two-mile-long coral reef, while migratory humpback whales and massive whale sharks pass majestically further offshore, just a short dhow ride east of Vilanculos. The greatest dugong population in the western Indian Ocean can be found in the shot-silk waters, while inland there are crocodiles and a variety of bird species. But, best of all, because the island is a marine reserve, there are only a few lodges on the island, so once the day-trippers leave, you'll have the beach to yourself.
2. Whitehaven Beach, Australia
Whitsundays' Whitehaven Beach is exceptionally beautiful. Australia's East Coast is home to several iconic beaches. Turquoise Bay at the Cape Range National Park on the West Coast is equally beautiful. Just keep an eye out for the sharks.
3. Playa Paraiso, Cayo Largo del Sur, Cuba
Playa Paraiso, which stretches over a small island off Cuba's southern coast, is expected to look substantially the same now as it did in 1494, when Christopher Columbus sailed to Cayo Largo on his second voyage to the New World. Its sieved-flour sand and crystal-clear waters are unspoiled, and the adjacent reefs provide some of the best diving in the Caribbean. The beach's warm, tranquil waters are great for paddlers and swimmers, and nature enthusiasts should keep an eye out for iguanas and gigantic sea turtles. However, shade is scarce, and naturists flock to the beach's eastern edge, so stick west if you prefer to keep your skin covered.
4. Tunnels Beach, Kauai, Hawaii
The coral reefs at Tunnels Beach are one of the top snorkeling spots on Kauai's north shore and are excellent for divers of all ability levels.
5. Al Mughsail, Salalah, Oman
With its unflinchingly white sand, dried frankincense trees, and theatrical blow holes (particularly remarkable during monsoon season) that explode every few of minutes, shaking the soil and pouring seawater with a loud roar, Al Mughsail has a Mad Max feel to it. The beach, which stretches for four miles and is bordered by towering limestone cliffs, is lapped by brilliant blue water that can get a little rough at times. However, it's a great site to observe fishermen navigate traditional dhows offshore; photograph them around dusk, when they're silhouetted against the treacherous Omani sunset, for the most dramatic photos.
6. Tulum, Mexico
Tulum's ancient Mayan ruins, which overlook white sand beaches and bright blue oceans, feel a world away from Cancun, which is only two hours north.
7. Cala Goloritzè, Sardinia
Let the glittering gem of Cala Goloritzè be your reward for those who choose to venture off the main path. This tiny beach, which can only be reached by boat or an athletic hike, is a dream site for climbers (the approximately 150-meter rock spire just up the beach offers excellent vistas) as well as those looking for a pure secluded spot to relax.
8. Ora Beach, Indonesia
Indonesia has an abundance of stunning beaches because of its jumbled 37,000-mile coastline (the world's second-longest). Ora tucked away on the north coast of the thinly inhabited Seram island, is one of its best. Because of its agate oceans and white-sugar beaches, the area is known as Indonesia's Little Maldives, although the island still has a wild feel to it. Seram is situated between three tectonic plates, resulting in scenery that ranges from lush, bird-speckled tropical rainforest to ogre-like mountains.
9. Awaroa, South Island, New Zealand
Awaroa is surrounded by clover-green native flora and seas that shimmer like freshly blown glass, deep in the heart of New Zealand's magnificent Abel Tasman National Park. The majority of visitors arrive by water, swooshing in on kayaks or small boats, or by foot, rambling through the park's beautiful forests. It holds a special place in the hearts of the inhabitants, who rallied together to crowdfund the acquisition of the privately-owned beachfront when it came up for sale in 2016, earning the nickname 'People's Beach' for this lovely area of the world.
10. Baker Beach, San Francisco
While San Francisco may not seem like the sunny beach town you'd expect to see on a list like this, Baker Beach is worth a visit for the breathtaking vistas of the Golden Gate Bridge. Fair warning: the beach's northernmost end is a clothing-optional zone.
11. Grand Anse, Grenada
There are many of stunning beaches to choose from in Grenada, but the calm, secluded Grand Anse is one of the nicest. It's a two-mile stretch of milky-white sand on the island's western, leeward side, just a short water taxi journey from the capital of St George's, and it's surrounded by some of Grenada's most luxurious hotels. Whether it's goblet-sized G&Ts, market booths, or seahorses that swirl past snorkelers, you won't go hungry here.
12. Honopu Beach, Kauai, Hawaii
The only (legal) way to get to isolated Honopu is through the sea, which means swimming from an offshore boat or a quarter-mile away from Kalalau Beach (fins are a must). The trip is worth it, though, because the cayenne-colored cliffs and smooth sands of this remote location served as the setting for Raiders of the Lost Ark and King Kong. Because of its remote location, the valley is also thought to be spiritual, and it once served as a burial cemetery for local chiefs.
13. Keem Bay, Achill Island, Ireland
The winding route to Keem Bay is worth it for the breathtaking cliff-top vistas. This secluded bay on Achill Island in County Mayo is largely unknown to visitors, but it's a family-friendly place with clear malachite waters and soft biscuit sand. Binoculars are recommended for viewing basking sharks, and flocks of ice-cream vans can be found in the parking lot throughout the summer.
14. Fakarava, French Polynesia
Fakarava – one of the largest atolls in French Polynesia – is one of the top snorkeling destinations in the world, with consistently warm waters and a collection of easily accessible white and pink sand beaches. While the sea provides a safe home for rare species, bright corals, and 'walls' of sharks passing close to the shore, the immaculate beaches are credited for inspiring Matisse's blue era. In 1930, the artist spent three months in adjacent Tahiti, where he was fascinated by the endless blues of the lagoons.
15. Marathonisi, Zakynthos, Greece
The flawless white-sand islet of Marathonisi, also known as Turtle Island, is an important breeding location for endangered loggerhead sea turtles, therefore visitors must keep within five meters of the ocean to prevent disturbing them. Fill your lungs with the pine-scented air before snorkeling or boating to the nearby sea caves, but remember to bring supplies: this Greek Island beach is home only to seals, turtles, and forests.
16. Chesterman Beach, Vancouver Island, Canada
When the tide recedes, die-hard surfers and windswept strollers go to Chesterman's wide stretch of pristine sand, which is strewn with large driftwood logs and flanked by a wolf-filled forest. When bloated storm clouds roll in, it's overshadowed by the wonderful Wickaninnish Inn, an evocative location to shelter and keep an eye out for passing sea otters.
17. The Baths, British Virgin Islands
Large granite rocks cover the coast at Virgin Gorda's southern edge, providing small pools that are perfect for swimming and snorkeling.
18. Anse Source d'Argent, Seychelles
Anse Source d'Argent on La Digue is the original Bounty advert beach, covered in immaculate white sand and littered with big granite boulders. It's possibly one of the most gorgeous sites on the planet. It isn't completely desolate, but if you go early in the morning, you'll beat the daytrippers from Mahé and Praslin. Walk south into the shallows past the first group of stones to find your own slice of paradise. The bay widens out to provide more breathing room.
19. Seagrass Bay, Laucala Island, Fiji
The private-island refuge of Laucala, covered in sultry tropical jungle and only accessible via guided walking tours or horseback safaris, is an unfathomably beautiful site, home to some of Fiji's rarest species, hordes of marine life, and captivating beaches. Seagrass Bay is the quietest and most beautiful, but if you're looking for a genuine adventure, take a submersible a little further off-shore to get up close and personal with the wonderful aquatic life.
20. Hidden Beach, Palawan, Philippines
Although it isn't quite as secluded as it once was, this beach remains one of the best in the world. Hidden Beach, bordered by massive limestone cliffs and boasting stunningly bone-white sand, is separated from the turquoise ocean by a small keyhole-like entrance that guests must climb through to access the lagoon.
21. Ile aux Cerfs, Mauritius
Ile aux Cerfs, named after the cerfs, or stags imported from Java for hunting, has become a victim of its own famed beauty, with much of it overrun by obtrusive crowds and irritating beach touts. However, a half-mile trek down the beach will reward you with some amazing island sands that you may have all to yourself. This location is well-known for a reason.
22. Trunk Bay, St. John USVI
Despite the fact that Trunk Bay is the most popular beach on St. John, this quarter-mile length of beautiful white sand on the island's north side is worth battling the crowds.
23.Turquoise Bay, Exmouth, Australia
Swim within a few feet of the pristine Ningaloo Reef, a World Heritage-listed location that is home to the world's largest congregation of whale sharks, by launching yourself into the crystalline waters of Turquoise Bay. It's a 40-mile journey from Exmouth on Australia's Western coast, and it's a beach with blindingly white beaches and world-class snorkelling – you'll witness rainbow corals, tranquil turtles, and over 500 fish species.
24. Playa Manuel Antonio, Costa Rica
Three-toed sloths and white-faced capuchin monkeys emerge from the coastal rainforest to the joy of small beachgoers at this popular family beach, which is bordered by the wildlife-rich Manuel Antonio National Park. The park's entry is a 30-minute climb (keep a watch out for howler monkeys smashing through the canopy), but once you're there, you'll find gentle sands, great swimming, and honey-hued sunsets.
25. Maya Bay Beach, Thailand
This quiet beach on Phi Phi Island became extremely popular with tourists after it was featured in the 1999 film The Beach. To avoid the throng, go early in the morning.