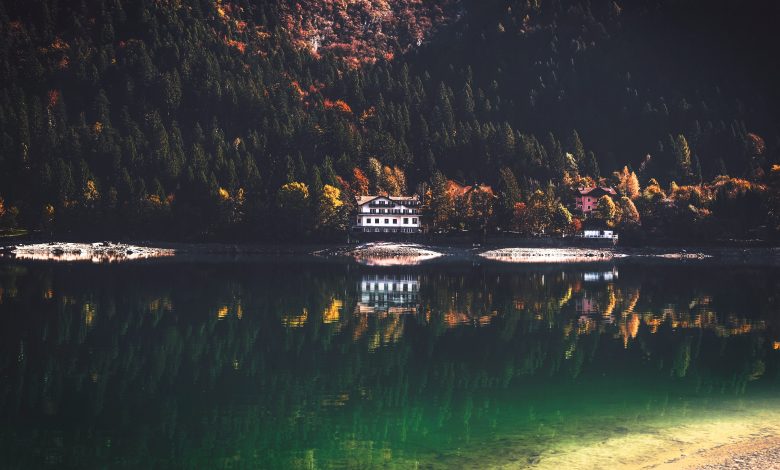 Italy is a favorite destination for many travelers because it has such incredible culture and history. Making the experience even more enjoyable for you are the array of unique attractions that this country offers- from gorgeous beaches to striking towns. In this blog article, you will learn how to build an itinerary that perfectly suits your needs and interests. Don't worry about the details yourself!
What is The Best Time Of Year to Travel To Italy?
There are so many great reasons to visit Italy in the fall! Temperatures are mild, the leaves are changing color and the country is decorated for Halloween. November also happens to be one of the busiest months to travel in Italy because it's when school ends and many Italians take their vacations. However, any time of year is a great time to visit this beautiful country!
If you want to avoid crowds, spring is the best time to visit Italy. The weather is still warm but there aren't as many tourists around. Plus, there are no major festivals happening yet. If you prefer some culture without all the touristy madness, June or July are also good months to travel to Italy because there are fewer tourists and Italians are starting to enjoy their summer holidays!

Although September and October can be quite cold in Italy, they also have their nice moments. This is when many Italians start celebrating Halloween and Christmas which means that churches will be decorated and there may be festive events happening in some towns. All in all, any time of year is great for a trip to Italy!
What Accommodation Options Are Available In Italy?
If you're planning a trip to Italy, one of the first things you'll need to decide is where you're going to stay. You have some great options available, whether you're looking for a city break, a self-catered villa, or even an Airbnb rental. Here are some of the most popular accommodation options in Italy:
Hostels
Italy has plenty of backpacker hostels, perfect if you're looking for a budget option. You can find hostels all over the country, from small villages to bustling cities. Prices usually start from around €18 per night.
Hotels
There are also many hotels available in Italy, both large chains and small independents. Prices usually start from around €75 per night. Important note: Always check the hotel's price policy before booking – some hotels have very strict restrictions on how much they will charge for peak periods (i.e. Christmas/New Year).
Bed and Breakfast
If you'd prefer to stay in one place for your entire trip, consider staying in a bed and breakfast instead. B&Bs typically cost around €60 per night and offer unique accommodation.
Where Should You Eat On The Road In Italy?
There are so many amazing restaurants to enjoy on your trip to Italy, and whether you're looking for a quick bite or an entire meal, there's something for everyone. Here are eight of our favorite places to eat in Italy:
Pizzeria Mozza – This pizzeria is located in central Florence and is known for its creative toppings and artisanal dough. Their pies are delicious, but be warned – they can be quite pricey.
Ristorante La Zeta – Located in a beautiful 16th-century palace, La Zeta serves up some of the best seafood in all of Florence. The setting is absolutely breathtaking and the food is simply sublime.
Trattoria Alla Fontana – This intimate trattoria is hidden away down an alley in northwest Rome, but the food here is so good it's worth searching out. Insider tip: reserve a table in advance!
Osteria Francescana – Home to one of Italy's most iconic restaurants, the Osteria Francescana offers an incredible variety of dishes that taste as though they've been lovingly prepared by the family for generations. Reservations are essential here!
Must Visit Places In Italy
If you're looking to escape the cold weather, Italy is definitely the place to be! From vibrant coastal cities to charming hill towns, there's something for everyone in this melting pot of culture. If you're planning a trip, here are some of the must-see places in Italy that you won't want to miss:
Rome – The heart and soul of Italy, Rome is home to some of the world's most famous landmarks, including the Colosseum and the Vatican. It's also a great place to explore its winding streets and lush countryside.
Florence – Just 90 miles from Rome, Florence is one of the Sienna Republic's most picturesque cities. Highlights include its renowned architecture and some of Italy's best Renaissance art treasures.
It also makes for a great weekend getaway with plenty to do in such an environment-friendly city.
Venice -Beyond its famous canals, Venice is packed full of history, art, and romance. Its magnificent old buildings and mellifluous gondolas make it an excellent place to spend a day or two exploring.